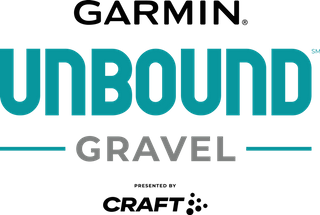 UNBOUND premium Coaching + Race Entry Package
UNBOUND Gravel – the World's Premier Gravel Event – returns in 2024 with new anticipation, and new challenges! With limited race entries and more demand than ever to take part in this iconic event, UNBOUND Gravel is proud to offer a select number of coaching packages that include a guaranteed entry into the 2024 UNBOUND Gravel race.
With the UNBOUND Premium Coaching and Race Entry Package, you'll not only receive a guaranteed race entry into 2024 UNBOUND Gravel for the race distance of your choice. You'll also work with UNBOUND Gravel's official coaching partner to help you prepare for success in Emporia this June. Our coaching partner offers a wealth of knowledge and experience in gravel racing and endurance cycling.
Coaching and Entry Package Includes:
Entry to the 2024 UNBOUND race (distance of your choice)
3 months of training, inclusive of;
Gold or Silver level coaching (service level description HERE)
100% Personalized training plan
Weekly Updated Training Plans delivered via TrainingPeaks
Zoom/Phone consultations with your coach
Unlimited email communication with your Boundless Coach
Register for this comprehensive training package and reserve your spot today by filling out the Training Application and scheduling your consultation HERE. Spaces are limited and available on a first come, first serve basis.
Learn more about our coaches to see which coach may be the best fit for you HERE.
UNBOUND Gravel Entry
Upon signing up for the UNBOUND Premium Coaching and Race Entry Package, you'll receive a personal registration link to secure your entry into UNBOUND Gravel 2024. Choose from any race distance and work with your coach to determine your start date for your training program.
Cancelation:
Full payment due at the start of the 3-month coaching program
Once you are entered in UNBOUND Gravel, you own that entry. In the event of a race cancellation or postponement, you can decide what you'd like to do with your entry based on the options provided by UNBOUND (refund, deferral, donation)
No refunds or cancellations of the coaching package. However, your coach will work with you on a solution if you need to postpone or defer your race entry for any reason