The Boundless Difference
Boundless is the leader in preparing individuals for life changing events and accomplishments.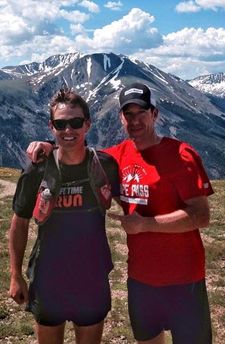 Ryan Krol
Founder and Coach
Ryan's love for running ultra distances and exploring the mountains ignites his passion for showing people how to enjoy a lifestyle centered on fitness and health. Ryan has coached dozens of clients to successfully complete the Leadville Trail 100. He is a versatile coach who helps clients ranging from professional athletes to the beginner runner achieve a wide range of individual goals. For example, several clients have lost over 100 pounds, two have achieved a Boston Marathon Qualifying time and many have completed other grueling ultra marathons. In addition to his ultra-marathon experience, Ryan is a NASM-certified Personal Trainer. With twelve years of experience, he helps clients stay injury-free through functional training. Ryan is an avid outdoorsman and when he's not running he enjoys skiing, rock climbing, mountain biking and backpacking.
Specialties
Ultra marathons
Trail races
Education & Certifications
Western Illinois University - Marketing
NASM
Life Time Run Certified Coach
CPR/AED/First Aid
Running History & Awards
50+ ultra marathon finishes
4-time Leadville Trail 100 Run Finisher
3rd place overall Silver King 2016
6th place overall Leadman 2016
6th place overall Leadman 2015
1st Place Javelina 100K 2014
Summit Aconcogua 2016
8th place Collegiate Peaks 25 Miler 2015
21st place Denver Rock n Roll Marathon 2014
4th place Red Hot 30K 2015
2nd place Behind the Rocks 50 Mile
3rd place Behind the Rocks 30K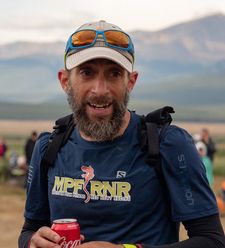 Jason Friedman, MD
Coach
As a physiologist and physician, I believe in integrating the scientific aspects of training with the joy and appreciation for the sport I've gained over thirty years of running and racing on trails, roads, and track. My goal is to help build a varied, sensible training plan that fits into your busy lifestyle, and will help you reach the finish line happy, healthy, and enthusiastic for whatever challenges lie ahead.
Education & Certifications
Physician and Physiologist
USATF 1
Background:
Ultra Distance/Trail Runner/Road Racing/ Exercise Physiology
Philosophy:
Integrating scientific aspects of training toward the achievement of your goals
Race Resume:
USATF National Champion (40-44), 100K Trail
Top-10 finishes at national championships at 50K, 50M, 100K, 100M, and 24 hours
"Big Buckle" at 2018 Leadville 100 in 22:40
Over forty ultramarathon finishes,
Two-time finalist for RunUltra Blogger of the Year.
Links: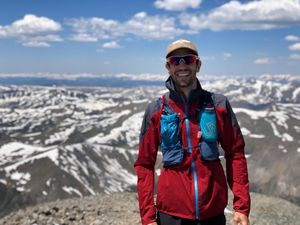 Jonathan (Jon) Clinthorne, PHD
Coach
Jonathan (Jon) Clinthorne is an ultraendurance athlete with a doctorate in Human Nutrition from Michigan State University. Growing up as a competitive swimmer, the idea of training for 2 hours a day when training for ultramarathons did not seem outlandish, so he jumped right in. During college he decided to pursue nutrition as a full-time career, falling in love with the biochemistry of ultraendurance athletics. He has run over 50 ultramarathons, including twelve 100 mile races. Jon has self-experimented with just about every nutrition approach and over the years found what works and doesn't work. He specializes in evidenced based nutrition counseling that is combined with his deep practical knowledge of sport. His philosophy is that there is no "one size fits-all" approach to endurance nutrition and instead prefers to work with his clients to determine which evidence-based approach will fit them best. He serves on the Board of Directors along with being the Course Director for the High Lonesome 100. When not running you can find Jon skiing or hiking in the mountains of Colorado.
Specialties
Nutrition counseling
Ultramarathon
Marathon
Half Marathon
Education
BS – Human Biology, Michigan State University
PhD – Human Nutrition, Michigan State University
Running History & Awards
Twelve 100 mile finishes
50+ ultramarathon finishes
35 top-ten finishes
3 course records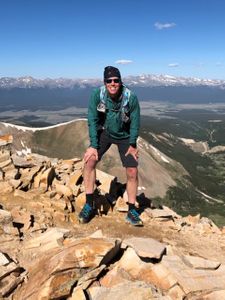 Scott Jordan, MD
COACH
Scott has 30 years experience in endurance and multi sport racing and has numerous podium finishes from 5k and sprint distance triathlons to 100 mile trail runs and he still has a busy race schedule. He credits his longevity to focusing on keeping it all fun and jokes that he has learned to train the "aging athlete" through personal experience.
As a physician and coach, he is passionate about helping people get beyond their self-perceived limitations, overcome obstacles, and change their life. He likes to teach people how to anticipate and solve problems, be adaptable and be resilient. Scott can help you be physically prepared for your challenge and have the mental fortitude to get across the finish line with a smile.
Specialities
Marathons & Ultra marathons
Triathlons
Nutrition Counseling
Life & Wellness Coach
Philosophy
Achieving our goals with a balanced lifestyle, using sound medical principles of nutrition and physiology, appreciating each person's uniqueness, while having a blast.
Education
Family Physician with interests in Sports Medicine & Nutrition
Athletic History
> 100 marathons & ultra marathons
8 time 100 mi trail run finisher
Western States 100 mi finisher
2 time Leadville 100 mi trail finisher
3 time Leadville Silver Rush 50miler finisher
3 time Boston Marathon finisher
74 triathlons
6 time Ironman Triathlon finisher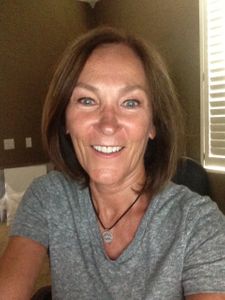 Kathy Pidcock
Coach
With over 35 years of distance running experience, Kathy has competed in events ranging from 5K to 100 miles in addition to solo expeditions. Coupled with a certification in 'The School of Hard Knocks,' she coaches with empathy and experience. Her passion lies in coaching and running the trails, but she also enjoys coaching beginners, as she helps them realize their dreams of becoming runners. Kathy's basis for coaching is to create a foundation of healthy runners that have fun competing and accomplishing their running goals well into their master's years.
Specialties
Trail Running especially Ultra Distances
Marathon
Half Marathon
Master's Running
Education & Certifications
Life Time Run Certified Coach
Arthur Lydiard Certified Coach
Focus n Fly Coach
A.S. Dental Hygiene
Running History & Awards
2-time Leadville 100 Mile Finisher
Western States 100 Mile Finisher - 3rd place Age Division
Grand Canyon R2R2R Finisher
2-time Rocky Raccoon 100 Mile Finisher - 2 Age Group Records & 3rd Place Overall Finish
220 Mile John Muir Trail Finish
Ironman Triathlon Finisher
USATF Master's Women's Colorado Ultra Marathon Trail Champion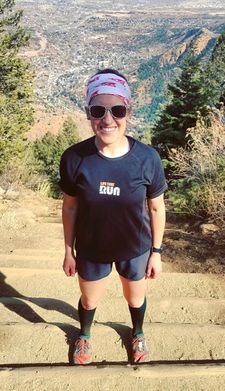 Jill Becker
Coach
As a Run Coach & Personal Trainer, Jill combines her love of fitness and the outdoors with her knowledge of science and coaching to bring results to her clients. Her passions are living a healthy life, adventures, running, biking (road and mountain) and swimming. As a survivor of Achilles Tendon surgery, Jill understands how to rebuild fitness after injuries to get back to doing what you love. She rebuilt her own fitness to become even stronger, with multiple podium finishes at distances from 40 miles to 100 miles!
Specialties
Ultra Distance
Marathon
Half Marathon
5K's & 10K's
Triathlon Run Segment
Education & Certifications
Bachelor of Science in Sports Science
Physical Therapist Assistant Degree
NCSF Personal Trainer
NETA Wellness Coach
RRCA Certified Running Coach
Life Time Run Certified Coach
CPR/AED/First Aid
Running History & Awards
2016 Leadville 100 Run Finisher
Silver Rush 50 & Leadville Trail Marathon Finishes
6th Place Female - Prairie Spirit 100
8th Place Female - Ghost Train 100
2nd Place Female - TommyKnocker 12 hr
2nd Place Female - Soggy Bottom 40 miler
2x Overall Female - Riddlebox 50k
1st Place Female - Prairie Spirit 50k
2011 Boston Marathon Finisher
20+ Ultra Distance Finishes
10+ Marathon Finishes
10+ Half Marathon Finishes
25+ Triathlon Finishes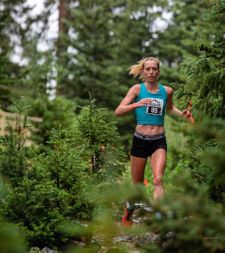 Deanna
Coach
Deanna works full-time as a Dental Hygienist while also pursuing her personal athletic goals. She understands what it takes to juggle work, family, athletics, and social life. She designs workouts based on individual client's schedule/goals.
Deanna utilizes a strong background in anatomy, physiology, kinetic anatomy, and general athletics to expertly coach diverse clientele on nutrition and fitness regimes. As your coach she will design and implement appropriate exercise programs to accomplish individual's goals.
Deanna provides coaching, motivation, programming, and gear advising for all athletic abilities in areas of fitness, nutrition, and lifestyle modifications. She has experience with customized programming for specific needs including diabetes, osteoporosis, post-partum fitness, weight loss, injury recovery and prevention, and general wellness.
Deanna has worked with athletes of all abilities, from the post-partum mother to the division 1 elite athlete. Deanna worked as a strength coach at CU Boulder designing workouts for Division 1 Cross County, and Track teams. In order to keep athletes healthy she identified issues and complications surrounding sports injuries, and modified workouts to compensate. She advised athletes on proper gear to prevent injury and to maximize performance.
Deanna's Personal Running Accomplishments:
Two time Olympic Trials Qualifier (2012/2020)
Second/Sixth American at Chicago Marathon (2011/2012)
Third American at Philadelphia ½ Marathon (2013)
Selected for the USA team to compete in the Bolder Boulder (2019)
Fifth place finish at USA Mountain Running Championships