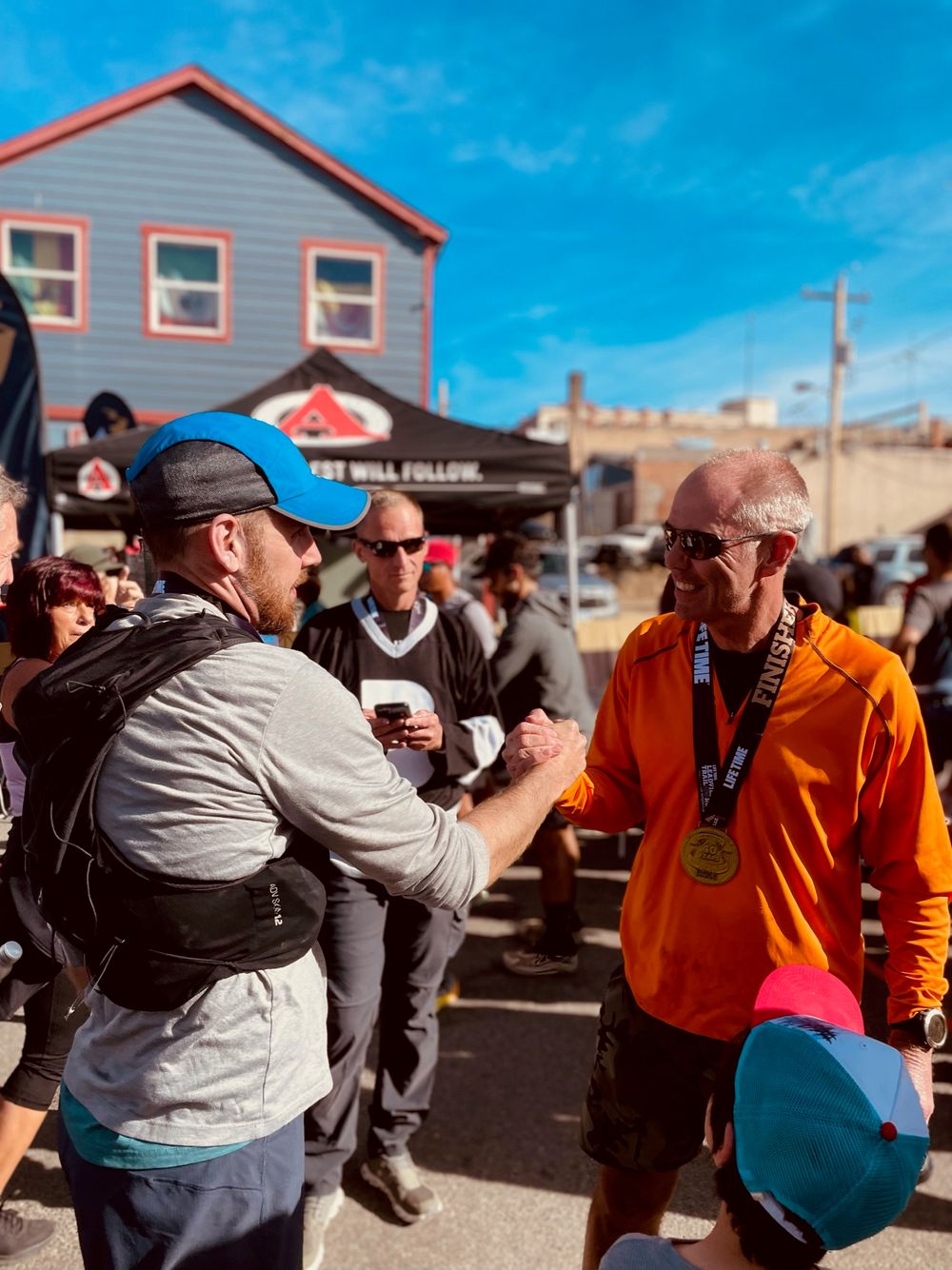 Brandon Head - LT100 Run
Brandon Head
My Coach, Scott Jordan, told me post race that "on paper, you weren't supposed to finish this race." The race was the Leadville 100. The things I was up against: less than a year in the Ultra space (8 months to be exact), having never seen the course in person, never properly trained at altitude, and my longest race to date was 36 miles. I've done plenty of shorter races over the years, but more for fun and compliments to my other training than anything.
Coach Scott picked me up on day one and expected nothing but work. You can respect that kind attitude. He'd listen to my complaints only to be followed up with an "Ok, are you done?" and we'd plan out what the next week to two weeks would look like. It was nice having the ability to reach out anytime I needed anything or had questions.
He and Coach Brad started a bi-weekly Zoom for all their athletes that was invaluable to say the least. It was great to connect with fellow runners and the same goal, listen to stories about Leadville from past finishers, and get into nitty gritty tactics on the course, nutrition, mindset, etc.
I'm lucky that I stumbled into the Boundless crew given the goal I had of finishing LT100. The resources available outside of a 1-on-1 coach were another big attribution to completing the race. If you're looking for a great coach and ample resources pertaining to Leadville and Ultra racing in general, I can't recommend Boundless enough. They are like a family within a family.
Lastly, the presence they had at the race was above and beyond. Everyone was super helpful for a green group of crew members and this newbie runner. All anyone wanted to do to get us to the finish line was help.
I'll be sticking around and can't wait for this next season as we focus on completing the course in under 25 hours. Kudos to my Coach (now friend) and the Boundless team for all their work and efforts!