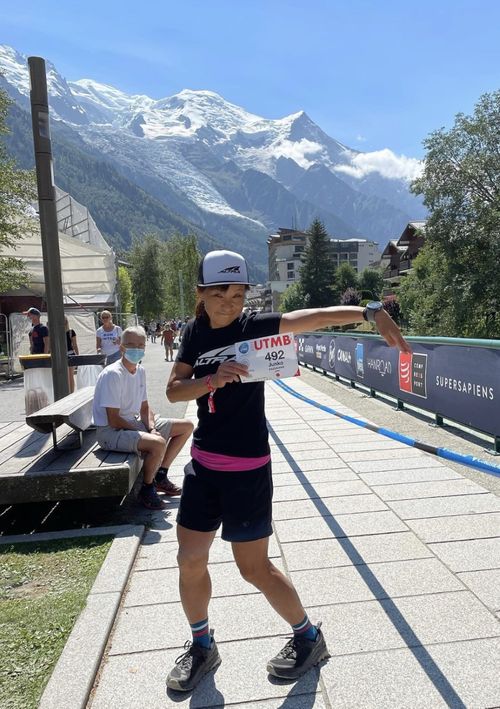 Junko Kazukawa
Coach
Ultra and trail runner living in Denver CO, Japanese born, 2x breast cancer survivor, 30+ years of experience in health, fitness, and training fields. Currently works as a UESCA certified running coach, a personal trainer, Group Fitness instructor, and Run Club coordinator at Colorado Athletic Club Tabor.
My passion is to motivate and guide people to accomplish their athletic goals with my long time experience on training, completing endurance events, and the knowledge of human body and movements. I enjoy working with all levels of people-especially someone new to the running or older athlete like myself and coaching by creating their individualized training plans with efficient strength training plans to improve weakness and prevent from injury.
I love challenging, am still completing myself in ultra endurance events as an older athlete, and enjoy being a part of running community. I am a Altra Red team athlete, a Nuun ambassador, and a part of the Berkeley Park Running Company team.
My biggest accomplishment is that I survived from cancer twice, and I finished 19 one-hundred miles ultra running races so far including Leadville 100 Run, some international races like UTMB in Europe, UTMF in Japan, and Ultra fiord in Chile Patagonia, and I am a first person to complete Grandslam of ultra running and Leadwoman in the one season in 2015. I love outdoor activities, exploring the Colorado mountains, and has summited many Colorado 14ners, Mt Rainer, Kilimanjaro, and Mont Blanc.
Education Background
Bachelor degree in Kinesiology
Master agree in Exercise Physiology
UESCA Running coach
ACE Personal trainer
ACE Group Fitness Instructor
Schwinn / Stages Cycling
ViPR, TRX, BOSU etc
Wilderness First Responder
CPR/AED/First aid
Bilingual Japanese and English
Specialities
Trail running
Ultra distance
Marathon
Halfmarathon
Strength training for endurance athlete
Accomplishments
19 hundred mile trail running races finisher as is 2021
Grandslam of Ultra running 2015 1st female
2x Leadwoman 2014, 2015
50+ full marathons finisher
Awards
2015 Sports Women of Colorado
Ultrarunning/ Inspiration category
2017 voted as one of Colorado Resident badass