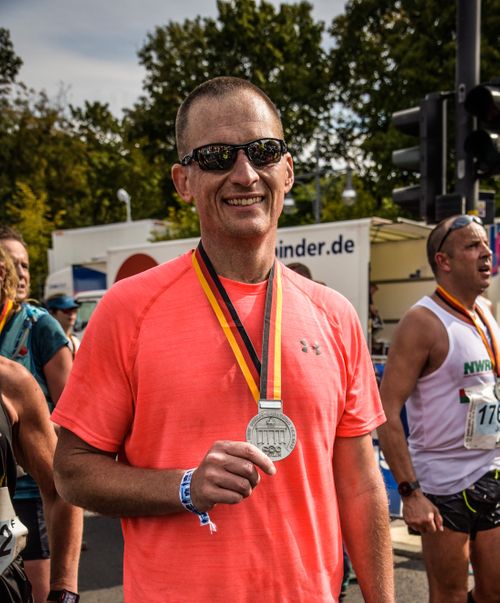 Brad Stahlman
Coach
My name is Brad Stahlman and I am an athlete who doesn't come from a running background. Entering into this lifestyle of training as an endurance athlete required a lot of dedication and support along the way.
I have not always been considered an athlete. I'm 16 years into a lifestyle transformation from 80 lbs. overweight and inactive, to an accomplished ultrarunner and coach. This transformation continues every day and started with a shift in my mindset. This shift started when I realized I had difficulty playing in the yard with my daughters due to my physical health. My family of four daughters and my beautiful wife mean the world to me, and my life purpose revolves around faith, family, fitness, and fellowship. Honoring this purpose is what made me take that first step toward becoming an endurance athlete.
I love ultrarunning because it keeps me healthy, but equally, it teaches me about life. It has taught me about endurance, perseverance, fellowship with a supportive community, and faith - in my ability to relentlessly keep moving forward.
My successful journey has given me a platform to encourage and build up others looking for that same transformation. Significant individuals poured into me, convincing me I could do more with each step. Now it's my turn – to help others accomplish feats most people believe are impossible. You can do tough stuff! I know what it takes to make it through the finish line, and I can help you get there too.
Specialties:
Education & Certifications:
UESCA Certified Coach
B.S. & M.S. in Industrial Engineering
Athletic History:
Leadville 100M finisher
2x Pumpkin Holler 100M – sub 24 hours
2x Leadville marathon finisher
18 road marathon finishes
14 ultra-distance events