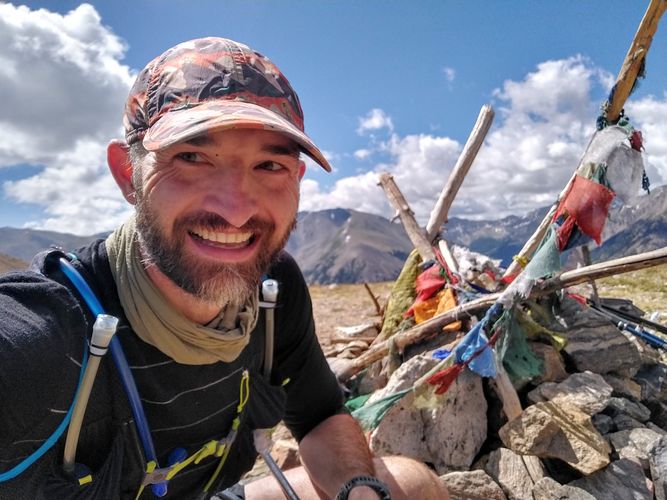 Ben Dicke
Coach
My primary passion as a runner and a coach are ultra marathons, especially the 100 mile distance. I believe that if an athlete has the will and drive to tackle ultra distances, we can find a way to make it happen. I relish opportunities in helping athletes reach big goals.
My running journey began in college where I was awarded the coveted "Most Dedicated Walk-on" award at our annual athletics banquet. And while I never posted any record-breaking times, I definitely learned to grin and bear it through a grueling training season. When I discovered ultra marathons in 2006, I was instantly hooked.
Since then, I have helped athletes prepare for and cross finish lines at ultras around the globe including the Western States 100, Leadville Trail 100, Bighorn 100, Vermont 100, Old Dominion 100, Wasatch 100, Javelina 100, and others, alongside a host of races at 50k, 50 mile, and 100k distances.I have also coached athletes to PRs at some of the world's most prestigious marathons including New York City, Chicago, and Boston.
Every athlete is a unique individual. And every athlete will benefit from an individualized training plan. That uniqueness begins with both their genetic composition as well as the factors that have brought them to this moment. Those factors will include the more obvious: current physical build, years of athletic training and competition, past injuries, diet, etc. Factors may also include data that is more covert such as: locations where the individual has lived, life stressors, personal drive, and numerous others. My training plans are designed to give athletes the tools to achieve goals and milestones within a proven system that accounts for an individual's work/life/family obligations.
Specialties:
Ultra Running
Trail Running
Marathons
Education/Certifications:
Jack Daniels' VDOT2 Run Coaching Certification
UESCA Ultrarunning Coach Certification
Athletic History:
14x One Hundred Mile Finisher
4x Leadville 100 Finisher
20x Marathon Finisher
Additional Information:
10 Year Coach and Volunteer - Back on My Feet
Active Member - Chicago Area Runner's Assocation