The Boundless Difference
Boundless is the leader in preparing individuals for life changing events and accomplishments.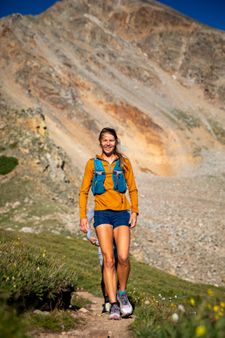 Cat Bradley
Coach
My running journey began as an 800-meter runner at UC-Santa Barbara, where I quickly realized that my spirit was not on the track, but in the mountains. Craving a little adventure and needing to do some self-exploration, I thru-hiked the Appalachian Trail with very little experience. In fact, the warmest article of clothing I packed was my cotton track-suit coupled with a poncho, and I had no idea sleeping pads even existed. However difficult it was, my love for the trails was ignited and has guided my choices since.
My performance at the Bear 100 in 2015 (23:02, 7th fastest time in history) triggered a competitive side in a sport I had previously approached fairly casually. In 2016, I upped my volume from twenty miles per week resulting in a season of podiums and a few wins.
In November of 2016, I won Rio Del Lago 100, coming in under the previous 11-year-old course record. After a hard winter of training and dark mornings balanced with a full-time job as a kindergarten teacher, I was rewarded with a successful 2017 season including a win at the Western States 100.
The 2017 Western States 100 Win- toughest conditions the race has ever seen. 13th overall
Ultra Trail Mont Du Blanc 6th place women, 1st American women, 3rd American over-all, Fastest top ten women in race history
Current Rim-to-rim-to-rim Fastest Known Time Holder in 7:52. Broke a 10 year old Record. First woman to break 8 hours
Canyons Endurance Run 100k Win minutes of the course record (Course record held by three-time Olympian and Western States 100 champ Magdalena Boulet). 5th overall
Rio Del Lago 100 win and course record. 6th overall
The Bear 100 2nd place and 7th fastest women's time in history. 15th Overall
2018 Moab Red Hot 50k Win and 10th overall
2018 Quicksilver 100k Win and Course Record
Ultra Runner of the year 2017- 5th
2019 Leadville 100 Female Champion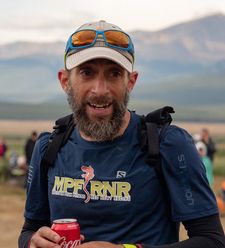 Jason Friedman, MD
Coach
As a physiologist and physician, I believe in integrating the scientific aspects of training with the joy and appreciation for the sport I've gained over thirty years of running and racing on trails, roads, and track. My goal is to help build a varied, sensible training plan that fits into your busy lifestyle, and will help you reach the finish line happy, healthy, and enthusiastic for whatever challenges lie ahead.
Education & Certifications
Physician and Physiologist
USATF 1
Background:
Ultra Distance/Trail Runner/Road Racing/ Exercise Physiology
Philosophy:
Integrating scientific aspects of training toward the achievement of your goals
Race Resume:
USATF National Champion (40-44), 100K Trail
Top-10 finishes at national championships at 50K, 50M, 100K, 100M, and 24 hours
"Big Buckle" at 2018 Leadville 100 in 22:40
Over forty ultramarathon finishes,
Two-time finalist for RunUltra Blogger of the Year.
Links: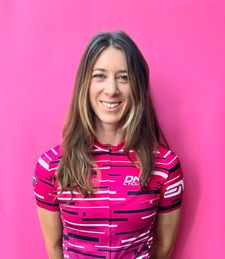 Heather Fischer
Coach
Heather has an extensive background in racing and coaching. While she continues to have a successful career racing on the road she has lined up at Unbound, BWR, Rock Cobbler and enjoys mountain biking and off-road adventuring with friends. She's always on the hunt for a new challenge and is proud to have done the White Rim Trail in a day. She is known for her her tactical savvy and her technical handling skills amongst her competitors and has earned the nickname Smash amongst her friends. She has coached a wide range of athletes from beginners to collegiate champions, amateurs and aspiring professionals. She will keep your goals in focus as you navigate training, racing and life. She feels strongly about the importance of balancing recovery and training as well as building the mental strength required to take on a big event. She loves hearing your race stories and laughing at life's unexpected turns. She is looking forward to racing SBT GRVL and FNLD GRVL this year.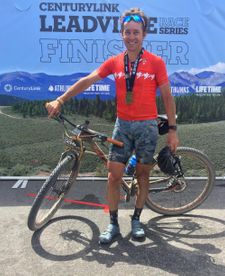 Jeff Winkler
Coach
As a Bike Coach Jeff combines his extensive racing experience with his knowledge of science and coaching to get results for his clients. Jeff has coached clubs, teams, and individuals of all ages and competitive levels. Jeff worked with Sepp Kuss as his collegiate coach and 1-on-1 to help him transition from MTB to the Road. Numerous other elite and masters athletes have achieved PRs, top results, and enhanced fitness while working with Jeff. He continues to participate in Road, Gravel, MTB and CX events.
Specialties:
Road
Gravel
MTB (XC & Endurance)
Cyclocross
Education & Certifications:
USA Cycling Level 1 Coach (highest level)
Training Peaks Level 2 Coach (highest level)
Certified Personal Trainer
Certified Nutrition Coach
SafeSport Certified
B.A. Political Science
Juris Doctor
CPR/AED/First Aid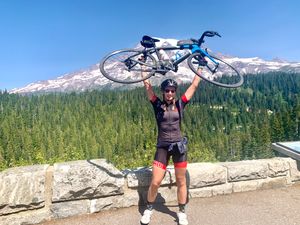 Skyler Kottenstette
Coach
Coach Sky is the definition of a multisport athlete — she learned how to swim before she could walk, and has been pushing the boundaries and distance ever since through triathlon, gravel cycling, ultrarunning, and mountaineering. Moving from competitive swimming to collegiate triathlon to ultrarunning/cycling, Sky has had experience racing in every distance from 5k to ultras and has competed in ITU World Championships, USAT Collegiate Nationals and Age Group Nationals. But most of her experience as an athlete and coach was found in challenging solo adventures such as the Wonderland Trail 100, White Rim 100, and bucket-list ultracycling routes.
Sky is passionate about sharing her enthusiasm for sport through coaching — her aim is to help athletes push their limits and accomplish their racing goals, but more importantly to cultivate healthy habits and love for sport that will last a lifetime.
Working full time in aerospace engineering, Sky has experienced the demands of balancing work, school, training, and family and embodies the 'whole athlete' approach to training. She helps athletes with limited time prioritize their goals and understand the importance of striking the balance between discipline in training versus flexibility.
With 10+ years experience coaching swimmers, ultrarunners, and triathletes through her business independently and through Life Time Fitness, Sky emphasizes athlete-coach connection, data-driven training progression, and injury prevention.
Specialties:
Triathlon - Sprint to IRONMAN
Swimming - OWS & Competition
Road & Gravel Cycling
Running - 5ks to 100M
Education & Certification History:
IRONMAN Certified Coach
USA Swimming Coach
NASM Certified Personal Trainer & Nutrition Coach
BOEALPS Basic Mountaineering Certified
Life Time Certified Run/Tri Coach
Wilderness First Aid Certified
SafeSport Certified
CPR/AED/First Aid
B.S. Astrophysics/German CU Boulder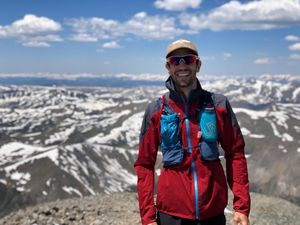 Jonathan (Jon) Clinthorne, PHD
Coach
Jonathan (Jon) Clinthorne is an ultraendurance athlete with a doctorate in Human Nutrition from Michigan State University. Growing up as a competitive swimmer, the idea of training for 2 hours a day when training for ultramarathons did not seem outlandish, so he jumped right in. During college he decided to pursue nutrition as a full-time career, falling in love with the biochemistry of ultraendurance athletics. He has run over 50 ultramarathons, including twelve 100 mile races. Jon has self-experimented with just about every nutrition approach and over the years found what works and doesn't work. He specializes in evidenced based nutrition counseling that is combined with his deep practical knowledge of sport. His philosophy is that there is no "one size fits-all" approach to endurance nutrition and instead prefers to work with his clients to determine which evidence-based approach will fit them best. He serves on the Board of Directors along with being the Course Director for the High Lonesome 100. When not running you can find Jon skiing or hiking in the mountains of Colorado.
Specialties
Nutrition counseling
Ultramarathon
Marathon
Half Marathon
Education
BS – Human Biology, Michigan State University
PhD – Human Nutrition, Michigan State University
Running History & Awards
Twelve 100 mile finishes
50+ ultramarathon finishes
35 top-ten finishes
3 course records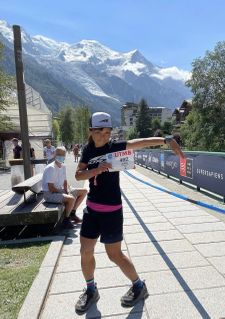 Junko Kazukawa
Coach
Ultra and trail runner living in Denver CO, Japanese born, 2x breast cancer survivor, 30+ years of experience in health, fitness, and training fields. Currently works as a UESCA certified running coach, a personal trainer, Group Fitness instructor, and Run Club coordinator at Colorado Athletic Club Tabor.
My passion is to motivate and guide people to accomplish their athletic goals with my long time experience on training, completing endurance events, and the knowledge of human body and movements. I enjoy working with all levels of people-especially someone new to the running or older athlete like myself and coaching by creating their individualized training plans with efficient strength training plans to improve weakness and prevent from injury.
I love challenging, am still completing myself in ultra endurance events as an older athlete, and enjoy being a part of running community. I am a Altra Red team athlete, a Nuun ambassador, and a part of the Berkeley Park Running Company team.
My biggest accomplishment is that I survived from cancer twice, and I finished 19 one-hundred miles ultra running races so far including Leadville 100 Run, some international races like UTMB in Europe, UTMF in Japan, and Ultra fiord in Chile Patagonia, and I am a first person to complete Grandslam of ultra running and Leadwoman in the one season in 2015. I love outdoor activities, exploring the Colorado mountains, and has summited many Colorado 14ners, Mt Rainer, Kilimanjaro, and Mont Blanc.
Education Background
Bachelor degree in Kinesiology
Master agree in Exercise Physiology
UESCA Running coach
ACE Personal trainer
ACE Group Fitness Instructor
Schwinn / Stages Cycling
ViPR, TRX, BOSU etc
Wilderness First Responder
CPR/AED/First aid
Bilingual Japanese and English
Specialities
Trail running
Ultra distance
Marathon
Halfmarathon
Strength training for endurance athlete
Accomplishments
19 hundred mile trail running races finisher as is 2021
Grandslam of Ultra running 2015 1st female
2x Leadwoman 2014, 2015
50+ full marathons finisher
Awards
2015 Sports Women of Colorado
Ultrarunning/ Inspiration category
2017 voted as one of Colorado Resident badass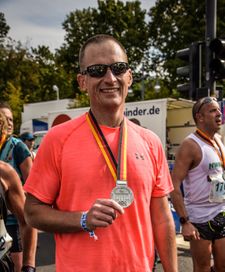 Brad Stahlman
Coach
My name is Brad Stahlman and I am an athlete who doesn't come from a running background. Entering into this lifestyle of training as an endurance athlete required a lot of dedication and support along the way.
I have not always been considered an athlete. I'm 16 years into a lifestyle transformation from 80 lbs. overweight and inactive, to an accomplished ultrarunner and coach. This transformation continues every day and started with a shift in my mindset. This shift started when I realized I had difficulty playing in the yard with my daughters due to my physical health. My family of four daughters and my beautiful wife mean the world to me, and my life purpose revolves around faith, family, fitness, and fellowship. Honoring this purpose is what made me take that first step toward becoming an endurance athlete.
I love ultrarunning because it keeps me healthy, but equally, it teaches me about life. It has taught me about endurance, perseverance, fellowship with a supportive community, and faith - in my ability to relentlessly keep moving forward.
My successful journey has given me a platform to encourage and build up others looking for that same transformation. Significant individuals poured into me, convincing me I could do more with each step. Now it's my turn – to help others accomplish feats most people believe are impossible. You can do tough stuff! I know what it takes to make it through the finish line, and I can help you get there too.
Specialties:
Education & Certifications:
UESCA Certified Coach
B.S. & M.S. in Industrial Engineering
Athletic History:
Leadville 100M finisher
2x Pumpkin Holler 100M – sub 24 hours
2x Leadville marathon finisher
18 road marathon finishes
14 ultra-distance events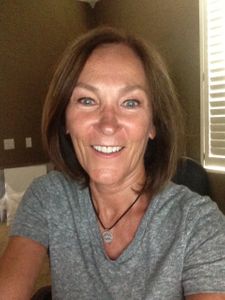 Kathy Pidcock
Coach
With over 35 years of distance running experience, Kathy has competed in events ranging from 5K to 100 miles in addition to solo expeditions. Coupled with a certification in 'The School of Hard Knocks,' she coaches with empathy and experience. Her passion lies in coaching and running the trails, but she also enjoys coaching beginners, as she helps them realize their dreams of becoming runners. Kathy's basis for coaching is to create a foundation of healthy runners that have fun competing and accomplishing their running goals well into their master's years.
Specialties
Trail Running especially Ultra Distances
Marathon
Half Marathon
Master's Running
Education & Certifications
Life Time Run Certified Coach
Arthur Lydiard Certified Coach
Focus n Fly Coach
A.S. Dental Hygiene
Running History & Awards
2-time Leadville 100 Mile Finisher
Western States 100 Mile Finisher - 3rd place Age Division
Grand Canyon R2R2R Finisher
2-time Rocky Raccoon 100 Mile Finisher - 2 Age Group Records & 3rd Place Overall Finish
220 Mile John Muir Trail Finish
Ironman Triathlon Finisher
USATF Master's Women's Colorado Ultra Marathon Trail Champion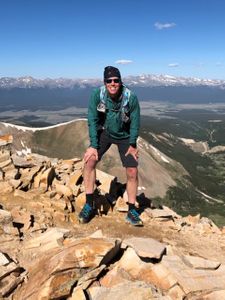 Scott Jordan, MD
COACH
Scott has 30 years experience in endurance and multi sport racing and has numerous podium finishes from 5k and sprint distance triathlons to 100 mile trail runs and he still has a busy race schedule. He credits his longevity to focusing on keeping it all fun and jokes that he has learned to train the "aging athlete" through personal experience.
As a physician and coach, he is passionate about helping people get beyond their self-perceived limitations, overcome obstacles, and change their life. He likes to teach people how to anticipate and solve problems, be adaptable and be resilient. Scott can help you be physically prepared for your challenge and have the mental fortitude to get across the finish line with a smile.
Specialities
Marathons & Ultra marathons
Triathlons
Nutrition Counseling
Life & Wellness Coach
Philosophy
Achieving our goals with a balanced lifestyle, using sound medical principles of nutrition and physiology, appreciating each person's uniqueness, while having a blast.
Education
Family Physician with interests in Sports Medicine & Nutrition
Athletic History
> 100 marathons & ultra marathons
8 time 100 mi trail run finisher
Western States 100 mi finisher
2 time Leadville 100 mi trail finisher
3 time Leadville Silver Rush 50miler finisher
3 time Boston Marathon finisher
74 triathlons
6 time Ironman Triathlon finisher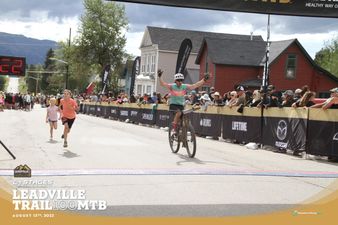 Dr. Justin Ross
Endurance sports pose as much demand on the mind as they do on the body. Dr Ross is a sport and performance psychologist, with certifications as both a cycling and running coach. This unique combination has provided him the opportunity to help athletes develop the necessary physical and psychological skills to be successful in whatever sporting endeavor they are pursuing.
Dr. Ross loves the transformative process of self-discovery that comes with pursuing big athletic challenges. He loves helping athletes with the process of preparing both the mind and body in pursuit of big athletic goals. He has had the pleasure of coaching and working with athletes across the globe in a range of sports, from recreational amateurs to world class olympians and professionals. Regardless of level, his goal as a coach is always the same: to help you unlock your potential; break down and bust through your perceived barriers; and deepen purpose, meaning, and connection through sport.
Dr. Ross believes you can accomplish just about anything you deem meaningful if you're willing to dedicate yourself, follow a training plan, work on physiological and mental aspects of training, and give yourself patience to let all the ingredients come together. Let's go knock down some big goals!
Education and Coaching:
Performance Psychologist (PsyD, University of Denver)
UESCA Certified Cycling Coach
UESCA Certified Running Coach
USA Cycling Level 3 Coach
Vetted Provider - NFL, NBA
SafeSport Certified
Notable Athletic History:
Leadville 100 MTB, 2022 Finisher (9:55)
Silver Rush 50 MTB, 2022 Finisher (5:26)
Triple Bypass, 2023 Finisher (7:37)
12 time marathoner
6 Boston Marathon Qualifier
2:57 Marathon PR
2 x Ironman 70.3 Finisher
Too many shorter distance running, triathlon and cycling events and races as to list !!
Specialties:
Links:
https://linktr.ee/drjustinross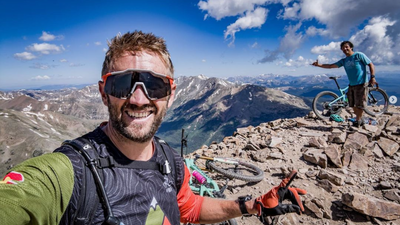 Derek Murrow
Coach
Derek Murrow is an accomplished mountain bike athlete, back-country skier, guide, and coach based in Denver, Colorado. With over 11 years of competitive bike racing experience, he has completed the Leadville 100 MTB race six times, four of which were under nine hours. Derek is a firm believer in a holistic approach to coaching, which encompasses the mind, body, and technical aspects of racing.
Despite his full-time job as an IT Consulting Account Manager and being a husband and father to two young daughters, Derek is committed to helping athletes achieve their personal best. He understands the struggles of balancing personal and professional commitments while pursuing ambitious athletic goals, and he is passionate about supporting adult athletes in this regard. Derek hosts weekly group rides on the Front Range of Colorado and has extensive experience in mountain bike-specific coaching.
Derek's specialties are Cross-Country and Enduro Mountain Biking. He has a Bachelor's Degree in Management Information Systems from Wichita State University and is also a Crossfit Level 1 Coach. In addition to his impressive racing accomplishments, Derek has served as a board member for Colorado Uplift and has raised funds for First Descents, a local non-profit.
Derek began his endurance career with his first mountain bike race in 2012, the Leadville 100. Before racing bikes, he competed in Crossfit competitions and ran two local marathons. He brings his passion for fitness and his love of the outdoors to his coaching philosophy, which is grounded in proper goal setting, positive encouragement, and hard work.
Overall, Derek is a dedicated coach and mentor who is committed to helping athletes reach their full potential while also maintaining balance in their lives.
Specialties:
Cross-Country Mountain Biking

Enduro Mountain Biking

Ultra Distance Biking
Education and Certifications:
Bachelor Degree – Management Information Systems – Wichita State University

USA Cycling Level 3

Crossfit Level 1 Coach
Athletic History
6x Leadville 100 MTB Finisher (sub 9 hours 4x)

3x Silver Rush 50 MTB Finisher

3x Gunnison Growler (1st place age group)

Steamboat Stinger MTB Race

Unbound Gravel 200 Finisher

Breck Epic Finisher

24 Hours of Old Pueblo – 4 Man Team

WRIAD and Big mountain Adventure MTB Guide
Additional Information:
Board Member – Colorado Uplift

Fundraiser – First Descents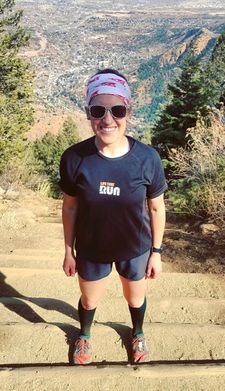 Jill Becker
Coach
As a Run Coach & Personal Trainer, Jill combines her love of fitness and the outdoors with her knowledge of science and coaching to bring results to her clients. Her passions are living a healthy life, adventures, running, biking (road and mountain) and swimming. As a survivor of Achilles Tendon surgery, Jill understands how to rebuild fitness after injuries to get back to doing what you love. She rebuilt her own fitness to become even stronger, with multiple podium finishes at distances from 40 miles to 100 miles!
Specialties
Ultra Distance
Marathon
Half Marathon
5K's & 10K's
Triathlon Run Segment
Education & Certifications
Bachelor of Science in Sports Science
Physical Therapist Assistant Degree
NCSF Personal Trainer
NETA Wellness Coach
RRCA Certified Running Coach
Life Time Run Certified Coach
CPR/AED/First Aid
Running History & Awards
2016 Leadville 100 Run Finisher
Silver Rush 50 & Leadville Trail Marathon Finishes
6th Place Female - Prairie Spirit 100
8th Place Female - Ghost Train 100
2nd Place Female - TommyKnocker 12 hr
2nd Place Female - Soggy Bottom 40 miler
2x Overall Female - Riddlebox 50k
1st Place Female - Prairie Spirit 50k
2011 Boston Marathon Finisher
20+ Ultra Distance Finishes
10+ Marathon Finishes
10+ Half Marathon Finishes
25+ Triathlon Finishes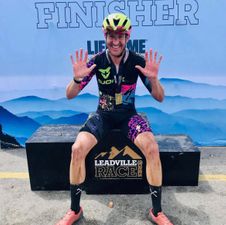 Scott Tietzel
Coach
Scott brings more than 25 years of race experience in cycling ranging from cross country and endurance mountain biking, gravel, road, time trial and cyclocross disciplines. He has raced professionally and internally with several teams throughout North America, Europe, Australia and the Caribbean. Although somewhat retired from full time racing, he continues to focus on racing endurance events in both mountain bike and gravel such as the Leadville 100 and Unbound 200.
In addition to cycling, he has is an accomplished Nordic ski racer and coach in both classic and skate techniques. A 4 time racer at the Junior Olympics for the Rocky Mountain Division and one year racing NCAA D1 with Western State College.
Outside of racing Scott uses his extensive knowledge and works in sales and product development for a custom apparel brand which produces cycling, running and triathlon products for athletes of all levels. He is also a long time coach with the Boulder Junior Cycling Team and focuses on mountain biking with high school age kids.
Specialties:
Endurance Mountain Biking
Gravel
Time Trial
Road Racing
Nordic Skiing
Education & Certifications:
Bachelor of Art in Digital Media
USAC Level 1 Coach
Safe Sport
CPR/AED/First Aid
Double-Goal Coach
HEADS UP to Youth Sports
Philosophy:
Success occurs when opportunity meets preparation.
Athletic History:
1st Bailey Hundo 2012, 2013
1st Colorado State Pro Time Trial 2011
6th place at the Leadville 100 MTB
10 consecutive Leadville 100 MTB finishes under 7:20
9th overall at the 2021 Leadboat Challenge
17th overall Tour of Utah 2009
2019, 2021 Unbound Gravel 200
2008 Tour of California
2009, 2010 Philadelphia International Cycling Classic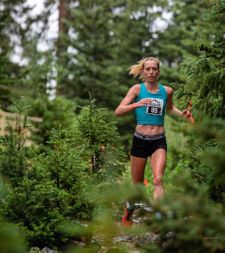 Deanna Ardrey
Coach
Deanna works full-time as a Dental Hygienist while also pursuing her personal athletic goals. She understands what it takes to juggle work, family, athletics, and social life. She designs workouts based on individual client's schedule/goals.
Deanna utilizes a strong background in anatomy, physiology, kinetic anatomy, and general athletics to expertly coach diverse clientele on nutrition and fitness regimes. As your coach she will design and implement appropriate exercise programs to accomplish individual's goals.
Deanna provides coaching, motivation, programming, and gear advising for all athletic abilities in areas of fitness, nutrition, and lifestyle modifications. She has experience with customized programming for specific needs including diabetes, osteoporosis, post-partum fitness, weight loss, injury recovery and prevention, and general wellness.
Deanna has worked with athletes of all abilities, from the post-partum mother to the division 1 elite athlete. Deanna worked as a strength coach at CU Boulder designing workouts for Division 1 Cross County, and Track teams. In order to keep athletes healthy she identified issues and complications surrounding sports injuries, and modified workouts to compensate. She advised athletes on proper gear to prevent injury and to maximize performance.
Deanna's Personal Running Accomplishments:
Two time Olympic Trials Qualifier (2012/2020)
Second/Sixth American at Chicago Marathon (2011/2012)
Third American at Philadelphia ½ Marathon (2013)
Selected for the USA team to compete in the Bolder Boulder (2019)
Fifth place finish at USA Mountain Running Championships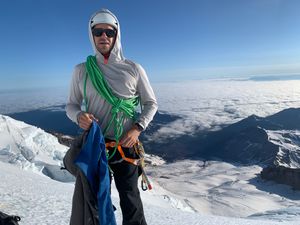 Benjamin Davis
Coach
Ben Davis is a Navy SEAL Veteran and is the Executive Director of Veteran's Outdoor Advocacy Group VOAG
Growing up in Virginia, Ben developed a passion for endurance sport and mountain sports early in life. After attending college at the University of Tennessee at Chattanooga, Ben enlisted in the Navy serving in the SEAL teams. During his service he completed 3 deployments and an MBA from William and Mary. Ben has achieved and volunteered in numerous successful racing and mountaineering endeavors in the later years of his service. Ben has been a mentor and thought leader when it comes to helping individuals navigate their relationship with work, health and fitness. He is currently residing in Golden, Colorado.
Race Resume:
2x The Leadville Trail 100 MTB, sub 9 hours
The Grand Traverse SKI
Shenandoah 100 MTB
3x 70.3 Ironman
Education & Certifications:
USA Cycling Level 3 Coach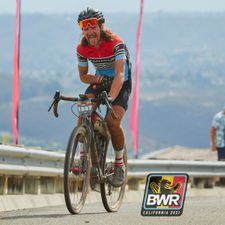 Zack Russell
Coach
Zachary "Zack" Russell is an ultraendurance athlete living in the high mountains of Breckenridge, Colorado. I began running while a freshman in college after a trail run with some friends over Spring break and could barely keep up. After that the rest is history, I went back to school and devoted myself to running. I began trail running in 2016 while in grad school in Colorado Springs with my first trail race being Pikes Peak ascent. I love competing in all types of endurance events including gravel/mountain bike races, ultrarunning, bikepacking, and cookie eating contests.
I am passionate about helping others achieve their endurance and race goals. I enjoy learning about the entire athlete. Their life, nutrition, family, other hobbies, and what makes them different. I have had the opportunity to enjoy many experiences and have educated myself in multiple aspects related to endurance sports including training, nutrition, and strength training.
I continue to enjoy long adventures in the high alpine of Colorado, summiting 14ers, chasing mountain goats, eating more than enough cookies, and competing in the occasional trail race.
Specialites
Ultrarunning
Marathon training
Skimo racing
Backcountry skiing
Duathlon
Education and Certifications
UESCA ultrarunning coach
Certified athletic trainer
Certified Strength and Conditioning Specialist
Orthopedic injury and evaluation
Sports nutrition
Running History
2021 Telluride Mountain Run 40 miles – 2nd overall
2021 Leadville Silver Rush 50 miler – 4th overall
2021 Devil on the Divide 50k – 1st overall
2021 Crested Butte Ultra 53 miler – 3rd overall
2020 Indian Creek Fifties 55k – 1st overall
2019 Georgia Jewel 35 miler – 1st overall
2021 Belgian Waffle Ride San Diego
2022 Firecracker 50 mountain bike race
2022 Audi Aspen power of four skimo race
2022 Wasatch powderkeg skimo race
2022 Leadville Trail 100 RUN - 21:25
Supported by Dynafit, Gnarly nutrition, honey stinger, and saltstick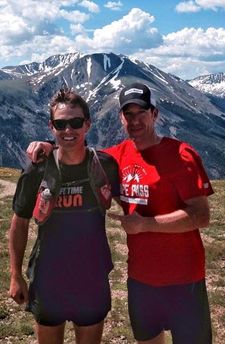 Ryan Krol
Founder and Coach
Ryan's love for running ultra distances and exploring the mountains ignites his passion for showing people how to enjoy a lifestyle centered on fitness and health. Ryan has coached dozens of clients to successfully complete the Leadville Trail 100. He is a versatile coach who helps clients ranging from professional athletes to the beginner runner achieve a wide range of individual goals. For example, several clients have lost over 100 pounds, two have achieved a Boston Marathon Qualifying time and many have completed other grueling ultra marathons. In addition to his ultra-marathon experience, Ryan is a NASM-certified Personal Trainer. With twelve years of experience, he helps clients stay injury-free through functional training. Ryan is an avid outdoorsman and when he's not running he enjoys skiing, rock climbing, mountain biking and backpacking.
Specialties
Ultra marathons
Trail races
Education & Certifications
Western Illinois University - Marketing
NASM
Life Time Run Certified Coach
CPR/AED/First Aid
Running History & Awards
50+ ultra marathon finishes
4-time Leadville Trail 100 Run Finisher
6-time Leadville Trail 100 MTB Finisher
3rd place overall Silver King 2016
6th place overall Leadman 2016
6th place overall Leadman 2015
1st Place Javelina 100K 2014
Summit Aconcogua 2016
8th place Collegiate Peaks 25 Miler 2015
21st place Denver Rock n Roll Marathon 2014
4th place Red Hot 30K 2015
2nd place Behind the Rocks 50 Mile
3rd place Behind the Rocks 30K