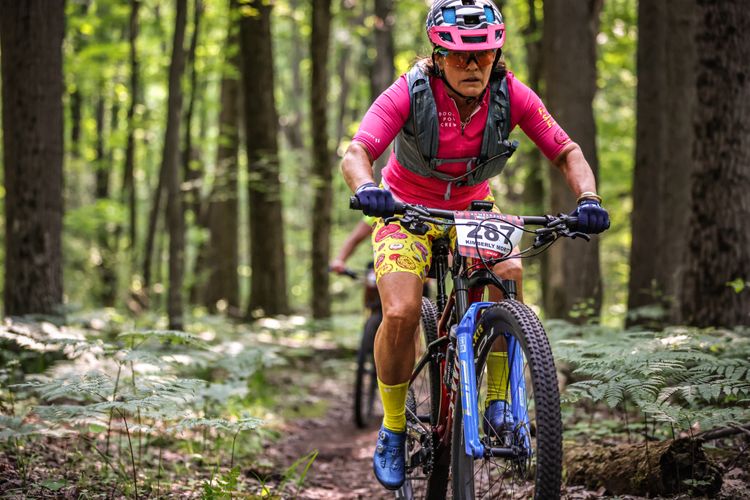 Kimberly Moritz
Coach
Since my earliest days, I've carried a burning competitive spirit - a trait my father loves to share with everyone. I can still vividly recall my elementary school days, huddled with a partner, plotting strategies for a 3-legged race, knowing deep down that victory was well within our grasp if we put our minds to it. And yes, we emerged victorious. This unwavering determination has remained a constant thread throughout my life.
My distinctive perspective comes from wearing two hats – that of an athlete, currently immersed in rigorous training for my upcoming races, and that of a coach, guiding fellow athletes on their journey to attain their aspirations. I possess a profound understanding of the intricate process of setting achievable yet demanding goals and the relentless dedication required to attain them.
As a coach, my mission is clear: to provide focus, encouragement, and support to my athletes, helping them surpass their goals. With seven successful finishes at the grueling Leadville 100 MTB race, coupled with a background in cross-country racing on the East Coast, I've gained deep insights into training, nutrition, and the mental toughness required when things don't go your way.
Bringing this wealth of knowledge to my coaching practice, I hold certifications in Personal Training, Cycling, PMBIA Instruction, PPR Certified Pickleball Instruction, PSIA Ski Instruction, Maximus Strength Method Training, and Thai Massage. Together, let's achieve your goals and reach new heights.
Notable achievements:
7-Time Leadville 100 MTB Finisher, with her most recent victory in 2023.
2018 British Columbia Bike Race Finisher (7-day Stage Race throughout BC).
2017 1st Place in the 12-mile swim around Key West (3-person female team).
2022 1st Place in the Royal Gorge Gorgeous 25 MTB Race.
2023 3rd Place in the True Grit Epic 50-mile MTB Race, St. George, Utah.
2023 1st Place in the Sunrise to Sunset Winter Park Mountain Bike Race (Coed 3-person team).
2x North Carolina State XC Champion (Expert Level/Cat 1) from her earlier racing days.
Over two dozen top 3 finishes in XC MTB Expert & Sport division races on the East Coast.
2021 US Open 1st Place Mixed Doubles Champion (19+ Pickleball).
2022 1st Place in the Colorado Powerlifting State Championship.