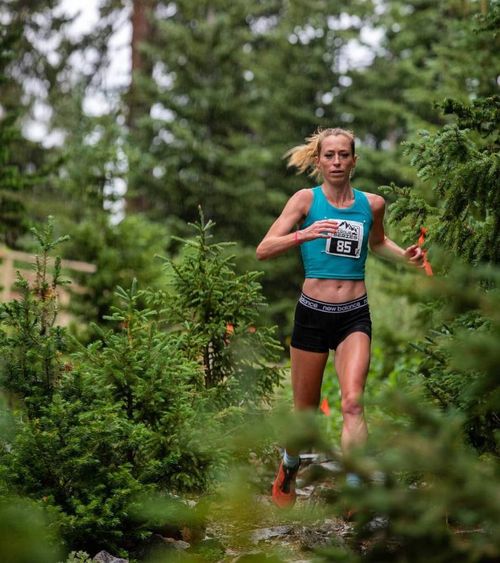 Deanna Ardrey
Coach
Deanna works full-time as a Dental Hygienist while also pursuing her personal athletic goals. She understands what it takes to juggle work, family, athletics, and social life. She designs workouts based on individual client's schedule/goals.
Deanna utilizes a strong background in anatomy, physiology, kinetic anatomy, and general athletics to expertly coach diverse clientele on nutrition and fitness regimes. As your coach she will design and implement appropriate exercise programs to accomplish individual's goals.
Deanna provides coaching, motivation, programming, and gear advising for all athletic abilities in areas of fitness, nutrition, and lifestyle modifications. She has experience with customized programming for specific needs including diabetes, osteoporosis, post-partum fitness, weight loss, injury recovery and prevention, and general wellness.
Deanna has worked with athletes of all abilities, from the post-partum mother to the division 1 elite athlete. Deanna worked as a strength coach at CU Boulder designing workouts for Division 1 Cross County, and Track teams. In order to keep athletes healthy she identified issues and complications surrounding sports injuries, and modified workouts to compensate. She advised athletes on proper gear to prevent injury and to maximize performance.
Deanna's Personal Running Accomplishments:
Two time Olympic Trials Qualifier (2012/2020)
Second/Sixth American at Chicago Marathon (2011/2012)
Third American at Philadelphia ½ Marathon (2013)
Selected for the USA team to compete in the Bolder Boulder (2019)
Fifth place finish at USA Mountain Running Championships